Comic 51 - Patients
Posted on 24th Feb 2012, 2:19 AM by Cammi
(
edit
|
delete
)
Dr. Generic doesn't care that people from the psych class were in earshot of his comment about them.

Last weekend I was too busy/tired to draw, and then in the week that proceeded afterwards, all I wanted to do was play Chrono Trigger. This weekend is busy with Office Seminar on friday and work on Saturday, so I'll try to get another page in by Monday, otherwise it'll be buffer for the following weekend when I'm out of town.

If you want to know where I am in the game, I just rose Crono from the dead.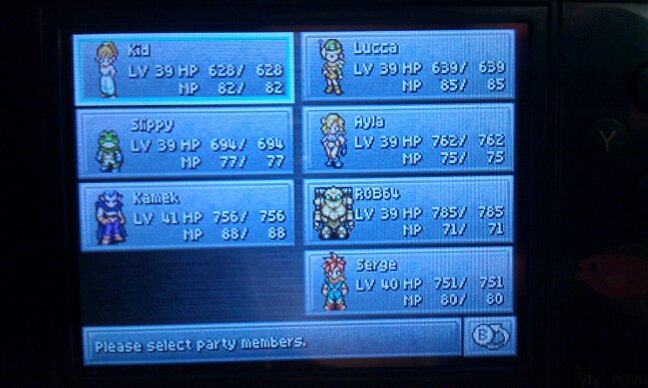 If it were possible to rename characters, Ayla would be Adell, after the fight addict from Disgaea 2. :x

---
---
Posted on 24th Feb 2012, 3:02 AM by Selan Pike
(
edit
|
delete
)
I think you can rename the characters! There's like, a Nu, in the area where the destroyed tribe in Prehistoric times was?? And he renames the leader character. I think. I dunno, it's been a while since I played...
---
Posted on 24th Feb 2012, 3:46 PM by Clef
(
edit
|
delete
)
Absolutely nothing wrong with reviving a timeless classic.

I still play games that are 15-20 years old. I'm a firm believer in the expression "they don't make them like they used to."

You renamed Chrono Serge...? From Chrono Cross?
---
Posted on 26th Feb 2012, 1:53 AM by Doomy
(
edit
|
delete
)
Aw poor Genova.

Getting traumatized one day at a time. x]
---
(Leave a comment)